Power pump performance improved with redesign of the first-stage, double-suction impeller and twin volute.
Last of Two Parts
This project has been divided into two articles. The first, published in the June 2017 Pumps & Systems(read it here), covered the manufacturing of the twin volute, and the second reviews the design of a new impeller.
The first project involved manufacturing a complete first-stage twin volute and a description of the latent defects.

Figure 1: Original bundle with 1st stage impeller old design (Courtesy of Hydro, Inc.)
In addition, the pump suffered from ongoing vibration issues, which were caused by pressure pulsations at vane frequency. In order to improve the vibration levels, hydraulic analysis and redesign was required to develop an improved design that reduces vibration levels.
Pressure Pulsations at Vane Frequency
Pressure pulsations at vane frequency are initiated by each of the vanes of the impeller passing close to the volute cutwater lip. These pulsations can affect vibration of the machine. Traditional methods to reduce these pressure pulsations involve increasing the distance between the impeller vanes and lips to allow time, distance and viscosity to smooth out this pressure wave. Unfortunately, this technique does not come without penalty and affects both pump head and efficiency.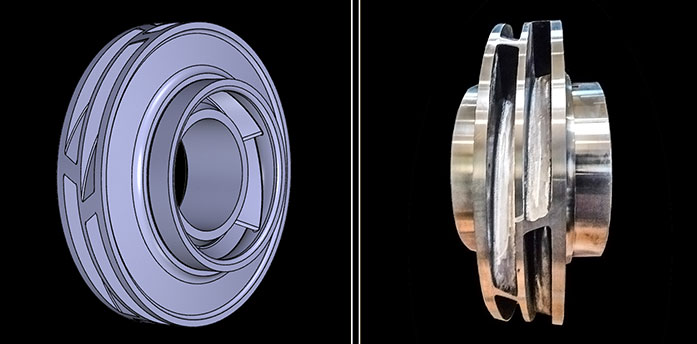 Figure 2: Design and manufacture of upgraded 1st stage impeller with center rib, staggered and raked.
To reduce the pressure pulsation without adversely impacting the machine's hydraulic performance, the engineering and repair services company designed and installed staggered and raked vanes to the impeller. This required a center rib to be designed into the impeller around which the impeller vanes can be staggered.
This means that the vane tip width passing the cutwater is halved lengthwise and the rake angle of the blade spreads this passing over a greater time/distance.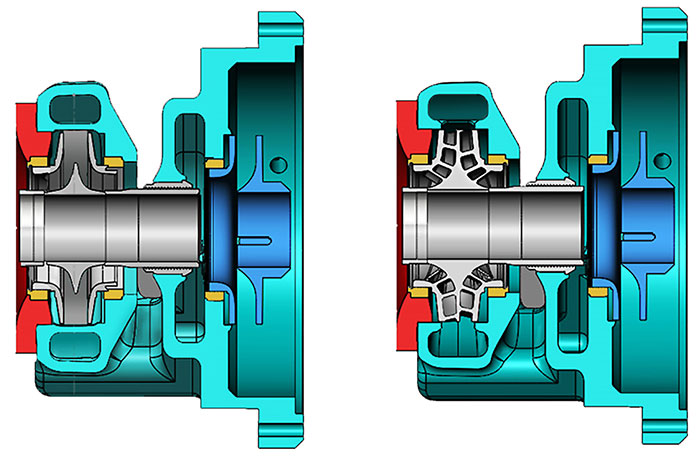 Figure 3: Original first-stage impeller versus upgraded 1st stage impeller design
Conclusion
Vibration is an important indicator of future pump reliability. When analyzing vibration data, it can be important to work with a company that also has hydraulic design experience. When vibration data indicates that a vane pass frequency problem exists, their engineering experience can not only diagnose the problem but also design an impeller to improve the pump's reliability. In this case the vane passing pulsations were dramatically reduced by providing a staggered, split-vane design.
Read the first part of this series
here
.
Issue