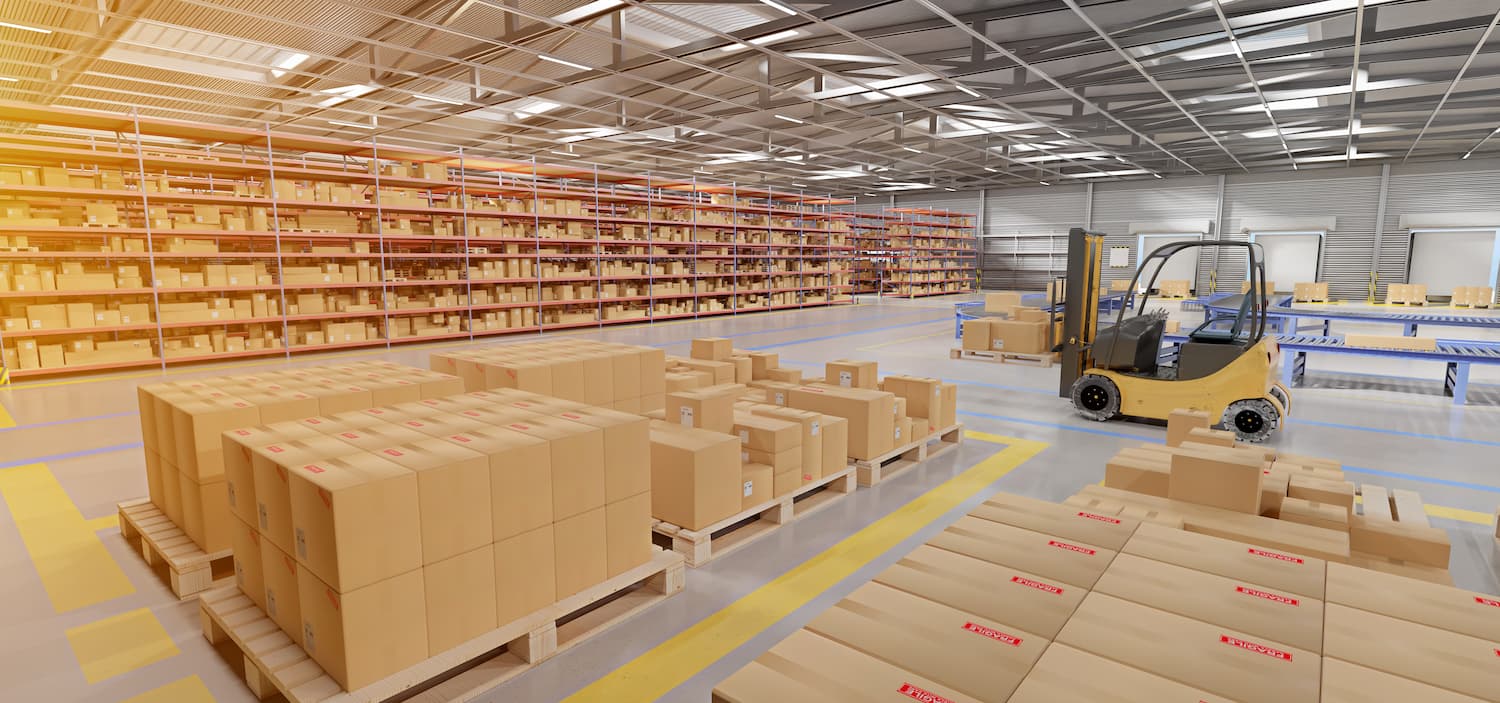 Factories waiting longer for supplies.
The Jordan, Knauff & Company (JKC) Valve Stock Index was up 47% over the last 12 months, and the broader S&P 500 Index was up 27.4%. The JKC pump stock index rose 45% for the same period.1  
The Institute for Supply Management's Purchasing Managers Index (PMI) rose to 61.1% in September. The largest segment increase was a 3.9 point rise in the supplier delivery index, which rises when factories have to wait longer for supplies. Eight out of 10 survey respondents, reflecting almost every industry, cited supply chain and sourcing problems. The production index fell to 59.4% and backlogged orders fell 3.4 points.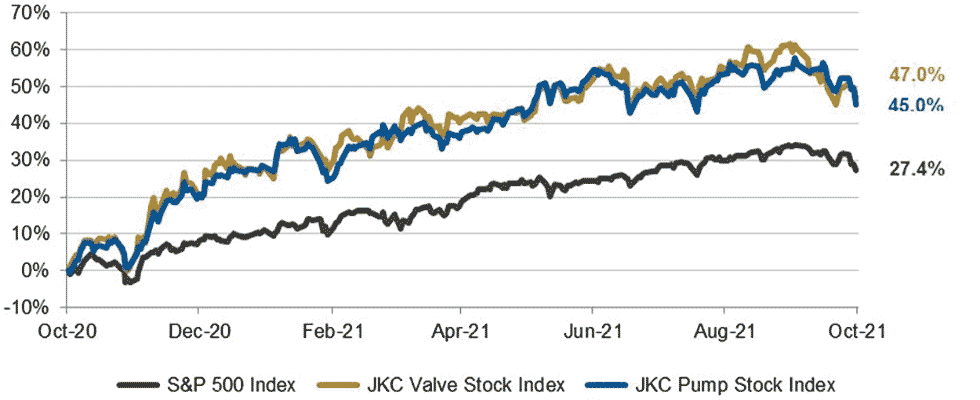 The prices paid index rose to 81.2% with 17 of the 18 manufacturing industries reporting paying higher prices for inputs. Labor is another concern for manufacturers who continue to struggle to fill job openings. Transportation, food and beverage, paper and machinery specifically noted labor challenges as a constraint on their activity.
The J.P. Morgan Global Manufacturing PMI posted a reading of 54.1% in September, unchanged from August's six-month low. European manufacturing held nine out of the 10 best growth readings. The weaker performances were generally seen in Asia. Thailand, Malaysia, Myanmar, Vietnam, Mexico and Russia registered sub-50% readings.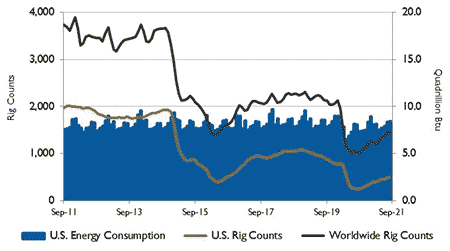 Brent crude oil spot prices averaged $71 per barrel (b) in August, down slightly from July but up $26/b over last August. Brent prices have risen over the past year due to steady draws on global oil inventories. The U.S. Energy Information Administration expects Brent prices to remain near current levels for the rest of 2021. Growth in production from OPEC+ countries, U.S. tight oil, and other non-OPEC countries will outpace slowing growth in global oil consumption in 2022 and is expected to contribute to Brent prices declining to an annual average of $66/b.
Crude oil inventories in Cushing, Oklahoma, the home to 14% of U.S. commercial tank and underground crude oil working storage capacity, totaled 32.9 million barrels in the week ending Sept. 10—a 42% decrease since the beginning of 2021. Inventories at Cushing are 26% lower than the previous five-year average for this time of year.
The 35 million barrels (the equivalent of 1.2 million barrels per day) decline in June 2021 was the largest decline in U.S. crude oil inventory (including crude oil in the Strategic Petroleum Reserve) since 1981 when data collection began. 
On Wall Street, all the major indices fell for September, as the Dow Jones Industrial Average fell 4.3%, the S&P 500 Index lost 4.8% and the NASDAQ Composite was down 5.3%. For the third quarter of the year, the Dow Jones slid 1.9%, while the S&P 500 and the NASDAQ added 0.2% and 0.4%, respectively. Inflation concerns weighed on investors, while supply chain constraints, especially chip and labor shortages, put pressure on
the economy.  
Reference
The S&P Return figures are provided by Capital IQ.
Issue