The Jordan, Knauff & Company (JKC) Valve Stock Index was up 10.1 percent over the last 12 months, while the broader S&P 500 Index was up 13.4 percent. The JKC Pump Stock Index increased 1.8 percent for the same time period.1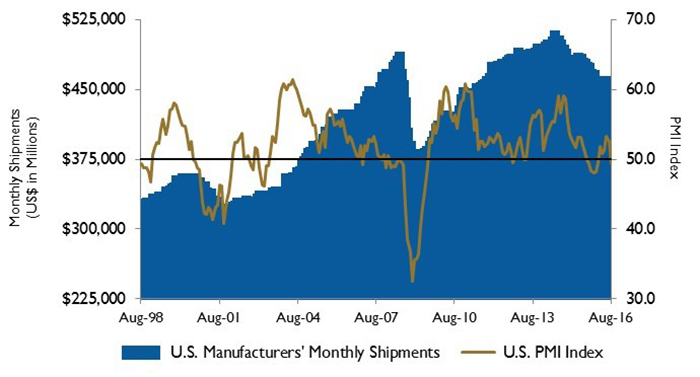 Figure 1. Stock indices from Sept. 1, 2015, to Aug. 31, 2016. Source: Capital IQ and JKC research. Local currency converted to USD using historical spot rates. The JKC Pump and Valve Stock Indices include a select list of publicly traded companies involved in the pump and valve industries weighted by market capitalization.
The Institute for Supply Management's Purchasing Managers' Index (PMI) fell to 49.4 percent in August, a decrease of 3.2 percent from July, showing contraction for the first time since February. Only six of the 18 industries reported growth, including printing and support activities, nonmetallic mineral products, and computer and electronic products. The New Orders Index fell 7.8 points to 49.1 percent. The Production Index recorded its lowest reading since August 2012, falling 5.8 percentage points to 49.6 percent. New export orders remained in expansion territory at 52.5 percent.
The Bureau of Labor Statistics reported that the U.S. economy added 151,000 jobs in August, more than 100,000 less than the number of jobs created in July (275,000) and June (271,000). Education and health services jobs rose 39,000, while manufacturing lost 14,000. All but four of the 19 major manufacturing sectors had reduced employment, with the largest declines in transportation equipment, primary metals and nonmetallic mineral products. Employment gains were shown in food manufacturing, paper and paper products, and machinery.
Figure 2. U.S. energy consumption and rig counts. Source: U.S. Energy Information Administration and Baker Hughes Inc.
The National Association of Realtors reported that the Pending Home Sales Index, which is based on contract signings and usually leads existing home sales by one or two months, increased 1.3 percent in July to 111.3, its second highest level since 2010. Mortgage purchase applications rose 1.3 percent in August and are up 4.8 percent year-to-year.
Even though the pace of global oil inventory building is slowing, the U.S. Energy Information Administration expects Brent crude oil prices to remain in the $40 to $50 per barrel range during the next two quarters. The price of West Texas Intermediate is forecast to be $1 per barrel lower than Brent prices in 2016 and 2017. This current price outlook could limit onshore drilling and well completions, but could be partially offset by continued increases in rig and well productivity, along with falling drilling and completion costs. The number of active rigs in the U.S. has been increasing since a low of 408 in May to reach 481 in August. There were 883 active wells in August 2015.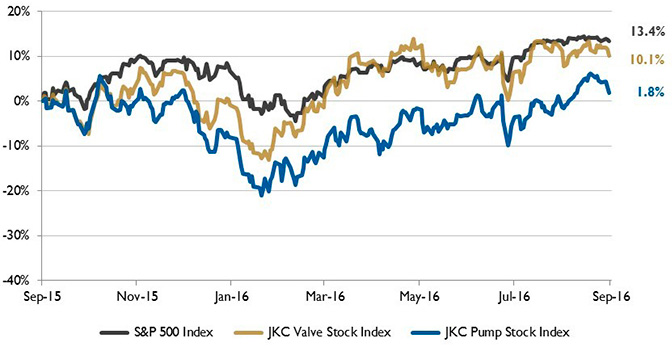 Figure 3. U.S. PMI and manufacturing shipments. Source: Institute for Supply Management Manufacturing Report on Business and U.S. Census Bureau
On Wall Street the Dow Jones Industrial Average declined for the first time in six months (0.2 percent) and the S&P 500 Index fell for the first time in five months (0.1 percent) in August. The NASDAQ Composite rose 1.0 percent. Energy shares were affected by the fall in the price of oil after the U.S. Energy Information Administration reported that U.S. crude oil stockpiles increased to a record level. Investors are also concerned about the timing of an interest rate hike before the end of the year.
Reference
1. The S&P Return figures are provided by Capital IQ.
These materials were prepared for informational purposes from sources that are believed to be reliable but which could change without notice. Jordan, Knauff & Company and Pumps & Systems shall not in any way be liable for claims relating to these materials and makes no warranties, express or implied, or representations as to their accuracy or completeness or for errors or omissions contained herein. This information is not intended to be construed as tax, legal or investment advice. These materials do not constitute an offer to buy or sell any financial security or participate in any investment offering or deployment of capital.
Issue