With WEFTEC around the corner, get an inside perspective on what's coming down the line.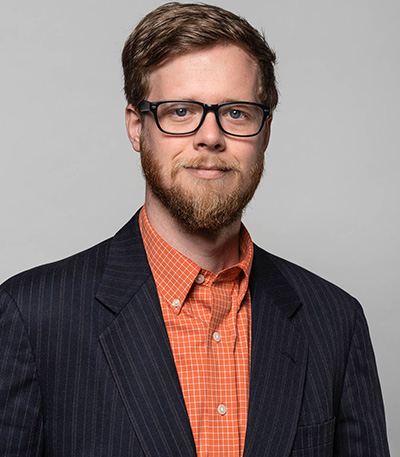 James Peterson
James Peterson is product manager at Crystal IS. He holds several patents for light for disinfection and was named to the 2016 Forbes 30 under 30 list. He has a Bachelor of Science in mechanical engineering from Rensselaer Polytechnic Institute.
Peterson's article "How to Protect Water in Commercial Building Infrastructure" appeared in the May 2019 issue of Pumps & Systems. Following his trip to AquaTech China, Peterson answered some questions from the magazine.
What global trends are you seeing in the wastewater industry?
Smaller, distributed treatment approaches are gaining appeal as more technologies and solutions improve their ability to perform on demand intermittently while scaling initial capital costs down into lower flow ranges. Private treatment operators and rural or underserved systems are best to leverage this improvement in small system economics now, and the continued advancement of both solutions and operations best practices is encouraging larger scale utilities that this will become a viable infrastructure approach in the future.
How are you and your company handling challenges in wastewater today?
Klaran UVC LEDs and systems are a key part of developing smarter treatment systems for demand response and intermittent flow systems. UVC LEDs can respond to disinfection capacity demands immediately and only consume their lifetime when treatment is occurring. This makes disinfection costs variable to the total volume water treated, no longer tied to the fixed overhead costs of annual maintenance and replacements as when a UV lamp system is used.
What types of equipment are being used more in the wastewater segment today and why? What predictions do you have in the wastewater industry in the near future?
Along the lines of systems being able to respond quickly on demand, we've seen a concurrent rise of on-line instrumentation that's continually replacing grab sampling tasks. This provides a reduction in operational effort and the possibility of automation, allowing larger systems to increase data density and small systems to reduce initial capital investment as costs continue to drop.
How does your company address the skills gap?
Crystal IS has a significant focus on cross-training, has invited speakers, and [supported] self-chosen professional development that help our team members quickly gain knowledge for their immediate role and build to each individual's future role. Our external partnerships with our suppliers has also paid off to build long-term access to new skill sets in the same way that we partner with our customers; we build long-term relationships around both the product and the personal connections between each organization's experts.
What book has shaped your work-life and why?
Quiet: The Power of Introverts in a World That Can't Stop Talking by Susan Cain still shapes how I structure my days, what kinds of interactions I seek out, and who I choose to give significant effort to. It's taught me how to stay on my feet around the largest egos and how to nurture absolute gold out of the quietest people. This is the book I keep extra copies of to give away.