Badger Meter and Stonehouse Water Technologies create Water POD to remove contaminants from water in water-stressed areas
With growing concerns about the current and future needs for fresh water access globally, Stonehouse Water Technologies has created a modular, mini water filtration system. The Water POD (Potable On Demand) solves the problem of a lack of healthy, clean drinking water in distressed populations where water contamination is a part of daily life. 
The POD utilizes multiple processes to remove pathogens, viruses, bad odor and taste, and reduces a variety of heavy metals, such as arsenic, to safe levels. The Water POD produces 3,000 gallons of clean water per day from a mix of freshwater sources which can be used for cooking and drinking. One unit can provide water for up to 1,000 users and is expandable, meaning more units can be added to serve larger populations.
In designing the Water POD, Stonehouse Water Technologies had to rethink traditional technology. The Water POD's use of low pressure optimizes its power requirements which renders it ideal for use with solar power. The result is a system that is easy to setup and operate.
In order to monitor and measure the intake and out flow of water, Badger Meter donated Recordall nutating disc meters. Accurately measuring and conserving the world's precious resources, has earned Badger Meter an international reputation as an innovator in flow measurement and control products—making this partnership a natural connection.
Recordall Disc Series Meters combine the accuracy of positive displacement meters with the reliability and economy of nutating disc technology, the simple but efficient design of this meter makes it an ideal solution for measuring flow. With its long term, sustained accuracy, the Recordall meter will help the Water POD record granular flows with precise meter accuracies throughout the life of the meter.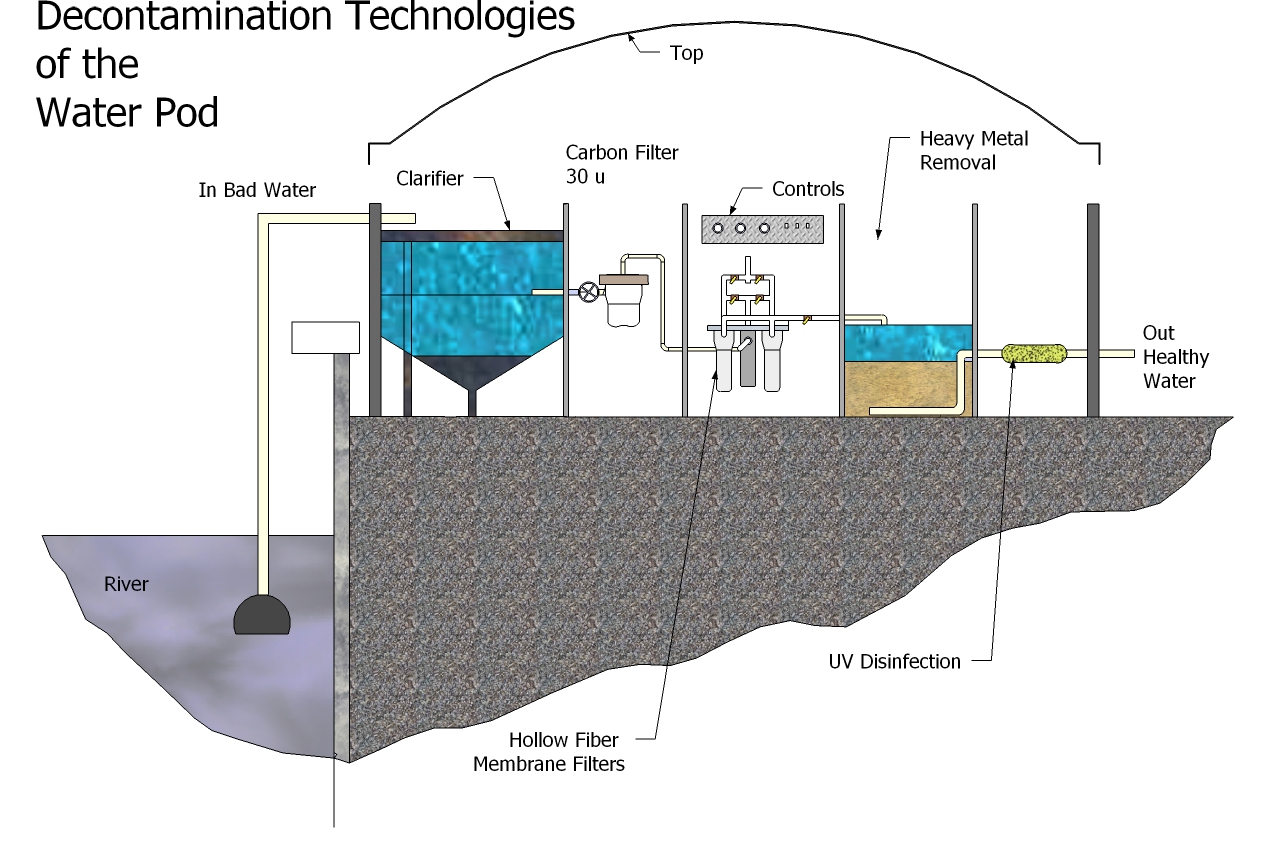 In addition, Stonehouse Water Technologies will be able to monitor water flow from afar with BEACON Advanced Metering Analytics (AMA). By combining cellular endpoints, use of existing cellular networks, and an easy-to-use software product will give Stonehouse Water Technologies fast, near real-time data it needs to monitor water flow and identify any maintenance issues that may arise in any Water POD installed around the world. Because they have access to accurate data that is collected continuously, it can easily point to specific occurrences to help decipher where and how a problem or leak might have occurred. This will help Stonehouse guide the workers in various countries to remedy a problem quickly and not impact the flow of clean water.
Thorough testing and tweaking will soon make way for a beta site in the Dominican Republic in the summer of 2015. The Water POD will provide its users with access to clean contaminant-free water for the first time. Future plans to install systems in the U.S. and other countries are in the works. Stonehouse Water Technologies, Badger Meter and other important partners in this project are driven by the need to provide healthy water to the three billion people globally who currently live in water-stressed areas.
For more information, visit badgermeter.com.
For more Gift of Clean Water coverage, click here.