Pumps & Systems staff spoke with Caio Langsch, WEG vice president of industrial motors, about the state of the industry for 2018.
Are changes in the workforce affecting your company? What are you doing to try to mitigate issues related to the skills gap? What are you doing to attract millennials and younger workers to the field/your company?
Low unemployment rate always amplifies the challenge to recruit the right talent. Younger engineers are always eager to see a path of growth with the company. WEG has partnered with specialized training companies to make sure our sales force is well trained, and of course recent acquisitions and investments in new product technologies are playing a big part in making sure our employees have the opportunities to grow.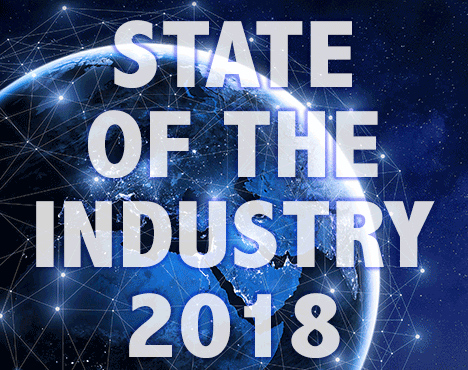 See more of our State of the Industry 2018 coverage.
How can pump professionals help with infrastructure issues? What aspects of infrastructure in the U.S. need the most attention?
Pump and motors manufacturers can greatly help infrastructure issues by supplying more efficient products, and provide training on how to optimize motors and pump systems. There are always restrictions on the resources available to modernize and maintain current infrastructure but pumping systems are typically areas of opportunity to increase energy efficiency and generate significant savings. For example: Motors consume more than half of the energy consumed in municipal water treatment plants, being 46% related to pumps and 40% to aerators.
What keeps you up at night?
All markets are always quickly evolving and we need to make sure to always keep ourselves ahead of the curve in the development of new, more efficient and more reliable products. WEG invests more than 2.5% of our revenue in research and development, and new product development.
What are you most optimistic about in 2018?
2017 has been a positive year for WEG overall. We continue our diversification process and targeting new industries. In 2016 when a lot of manufacturers cut back on their investments, inventory and workforce WEG continued to invest. I am optimistic that these deliberate actions will provide the foundation for continued growth into 2018.
What were the biggest lessons learned in 2017 and how will they impact the industry moving into 2018?
No matter if the market is down as it was in previous years or in recovery mode as we have experienced in 2017, we need to keep investing in our people, new technologies, manufacturing capabilities but most importantly making it easy for our customers to do business with us
Issue