Elastomeric polymer materials provide mechanical strength and self-lubricating properties required in challenging settings.
When faced with the harsh conditions found in mining, users often expect some wear and tear on seals.
But one machine shop found a way to extend the life of seals for pneumatic air cylinders used on unloading mining dump wagons.
Case Study
RMH Industries in Quebec, Canada, is a machine shop that specializes in chrome plating, metallization and hydraulic repairs for heavy equipment such as crushers, gear boxes, telescopic hydraulic cylinders, hydroelectric main guide bearings, head covers and servomotors.
The shop recently replaced rubber seals on 28 pneumatic cylinders with seals made of an elastomeric polymer material.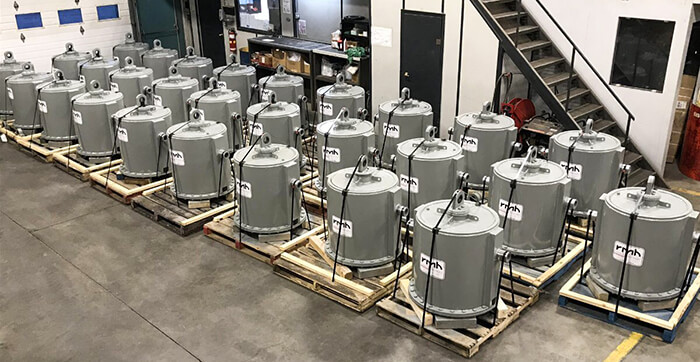 Image 1. Cylinders ready for shipment (Images courtesy of Thordon Bearings)
The elastomeric polymer seals have a high-mechanical strength, along with self-lubricating properties that make them suitable for cylinder seals in challenging environments.
The seals also have a high resistance to permanent deformation and can safely operate in wide variety of temperatures from -50 C to 90 C (or -60 F to 195 F).
The material's capacity to work with high-temperature variation is essential for an outdoor application such as a dumping wagon. The operating pressures could also go up to as much as 103,421 kilopascal (kPa), or 15,000 pounds per square inch (psi).
Typically, each wagon is equipped with two pneumatic air cylinders on each side.
In this application, the cylinders operate at a pressure of 861 kPa (125 psi), under highly abrasive conditions due to the material that is being transported and the natural environment.
Each cylinder relies on two seals for operation, one 711 millimeters (mm) (28 inches) in diameter, and the other 635 mm (25 inches) in diameter.
The seals must be able to work in abrasive, corrosive environments at high levels of humidity and also be able to resist high-impact loads.
With this project, RMH knew that the ability to stand up to abrasive conditions and high-impact load resistance were key parameters to improve the longevity of the pneumatic cylinder.
The original pneumatic cylinder seal material in this application was rubber.
The machine shop's experience with hydraulic and pneumatic cylinder repairs, and their knowledge of equipment that works in such a harsh environment, led RMH to conclude that the seal life could be extended if the elastomeric polymer material was specified for these mining wagons.
The end user agreed to modify and improve the pneumatic cylinder design by replacing the rubber seals with this material.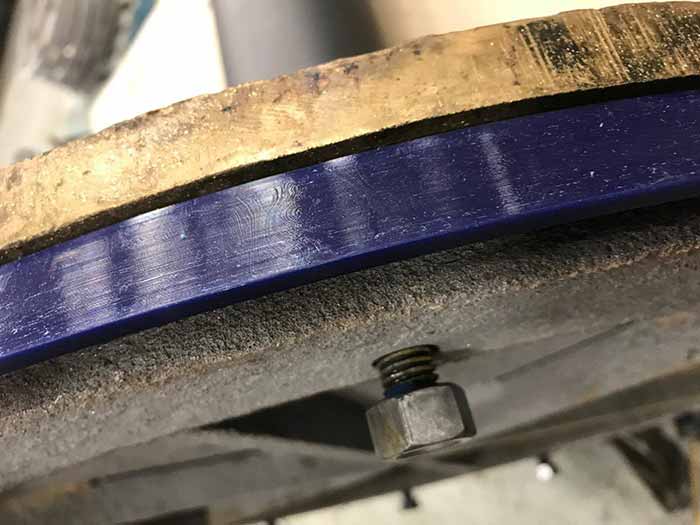 Image 2. Elastomeric polymer seals installed on refurbished pneumatic cylinder
Nicolas Rioux, quality control manager at RMH, said: "Replacing the previous rubber seals with the elastomeric polymer seals ensures that the cylinders will offer a considerably longer service life before the customer needs to refurbish them again, while at the same time offering better sealing than conventional materials."
Nicolas Morasse, development director at RMH said: "In this case, the rubber seals were wearing so badly that the pistons were damaging the cylinders. Using the elastomeric polymer seals will avoid this situation and lower the maintenance costs."
The built-in memory and strength of the polymer, together with the one-piece design that incorporates a tapered lip, ensures a proper seal. The elastomeric polymer seals do not require pre-loading, O-ring reinforcement or other adjustments. The wear life is a result of the material's high strength, which is a characteristic of the homogeneous polymer material.
The elastomeric polymer seals can be used for applications in many industries such as steel, tires, mining, hydro, wicket gates and more.
Other Considerations for Elastomeric Polymer Materials
Other mining applications involve oscillating bushings that typically run at a low speed.
They can be as simple as pillow block, hydraulic cylinder or loader pivots.
The elastomeric polymer materials can replace any type of greased bronze alloy bushings.
The elastomeric polymer materials are used in wear pad applications as well, where there are high-impact, vibration and abrasive conditions.
In high-speed applications, the bearings are lubricated by the liquid being pumped. A great example of this type of application can be seen in pumps that operate with water contaminated with solvents, both acidic and caustic, that contain different kinds of abrasives.
Issue