Pumps & Systems staff spoke with Robert Montenegro, executive vice president of water utility at Grundfos Americas, about the major trends to anticipate in 2017.
What should end users know to be up to date on IoT/cyber security? If you did a SWOT analysis (Strengths/Weaknesses/Opportunities/Threats) how would you describe the industry's readiness to deal with this issue?
These are two separate subjects. IoT in terms of data collection and usage is already prevalent in most industries, and it is growing in the water/wastewater industry as well. Predictive maintenance, water usage and storage, weather implications on water/wastewater systems, energy impacts, and other key data consolidation will dramatically influence the industry with tremendous opportunities to improve reliability, reduce costs, etc. In terms of cyber-security, there is a chasm that exists between small/medium systems and those with larger populations. Based on what I have seen at the municipalities I visit – there are significant opportunities for improvement for security of all kind.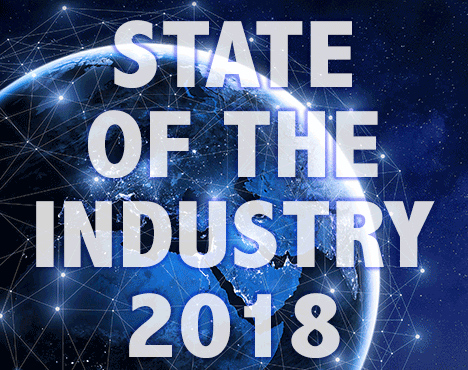 See more of our State of the Industry 2018 coverage.
Are changes in the workforce affecting your company? What are you doing to try to mitigate issues related to the skills gap? What are you doing to attract millennials and younger workers to the field/your company?
Yes! Much of the innate knowledge of water and wastewater systems is aging, and the transfer of knowledge is proving difficult. We see this at all levels of the industry (municipalities, consultants, equipment/solution providers, etc. We have initiated our own knowledge transfer program, having identified the next generation of product and application experts. Additionally, many of us are deeply engaged in the YP committees at the local, state, and regional WEF associations.
What keeps you up at night?
Appropriate/sufficient funding for water/wastewater infrastructure projects.
What are you most optimistic about in 2018?
Grundfos has made (and is continuing to make) massive investments into products, solutions, control and monitoring, marketing, and other key areas, and the real impacts and benefits for users of these investments will be evident in 2018.
What else should the end users who read Pumps & Systems know about the year ahead?
Market consolidation will continue in 2018, at the municipality level (continued privatization) and at the supplier level as well.
What were the biggest lessons learned in 2017 and how will they impact the industry moving into 2018?
Municipalities are looking for value, and this will likely continue moving forward. Budget constraints, funding challenges, and general market knowledge suggest that initial purchase pricing will play a larger role moving forward, where true life cycle costing shows the real impact on costs to the owners.
Issue