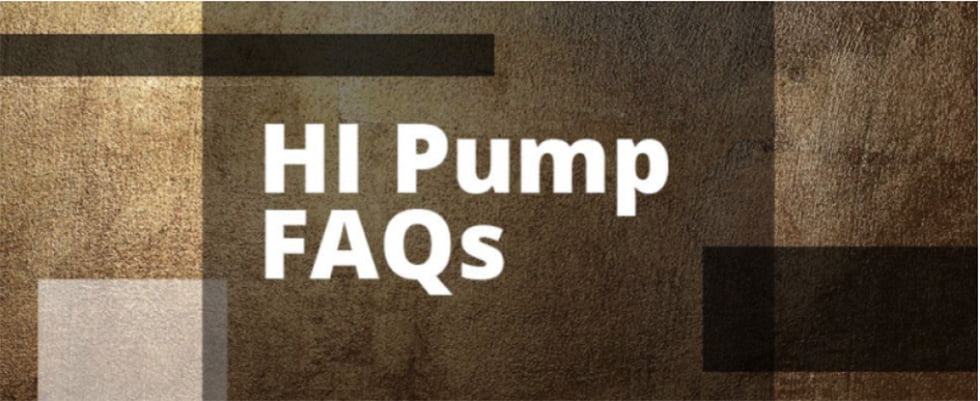 The main purpose for selecting a multistage pump is to efficiently operate in systems that require a high total head.
When is it appropriate to use a multistage pump?
A single-stage pump is defined as having one impeller and its related discharge collector that together produce fluid flow when powered by a driver, but due to having just one impeller, there are limits to the performance of a single-stage pump. On the other hand, a multistage pump is one where fluid flows through multiple impellers that are in series, which increases the total head (pressure) generated by the pump. Single volutes, double volutes and diffuser casing designs can all be configured into multistage pumps.  
As the fluid flows through each stage, pressure becomes higher than it was in the previous stage. In multistage pumps, the impellers sometimes differ in design but should always be designed to have nearly identical flow characteristics. An example where the impellers will differ is to avoid significant cavitation in low net positive suction head (NPSH) systems. In this case, or others requiring a pressure boost prior to the subsequent stages, the first stage will be designed for low NPSH operation (such as double suction impeller) and effectively operate while increasing the pressure, prior to entering the subsequent stages.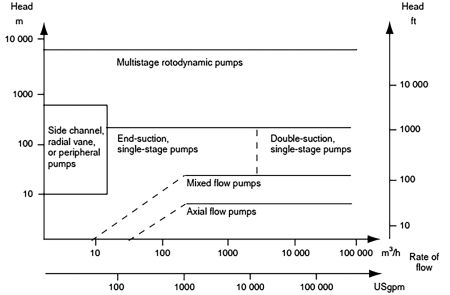 The main purpose for selecting a multistage pump is to efficiently operate in systems that require a high total head. There is no clear-cut delineation when to move to a multistage pump, but Image 3 can serve as a guide, which shows that multistage pumps are generally selected above 1,000 feet of total head.
While the fact that multistage pumps produce higher head is the most important application consideration, there are other reasons why a multistage pump would be used. All rotodynamic pumps produce noise, and this noise is contributed to by each of the individual components of the pump. Generally, the noise generated by these pumps is by hydraulic effects that are transmitted to the pump case.  
Data has shown that multistage pumps will exhibit lower noise levels when compared to single-stage pumps of the same power levels. This is due to the energy being spread out over multiple stages rather than a single stage. Because of this, multistage pumps may be a better fit when high noise level is
a concern. 
For more information on multistage pumping, refer to "ANSI/HI 14.3 Rotodynamic Pumps for Design and Application" at pumps.org.   
Issue