The facility partnered with an international nuclear energy services company to renovate and qualify four 12-foot, 24-ton pumps.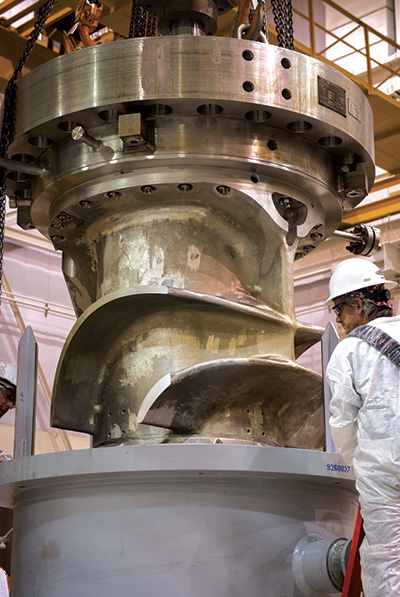 Image 8. The refurbished pump is placed in the cask.
Using these new processes and equipment allowed for a reduced critical path schedule. Standard RCP replacements can extend an outage by as much as seven days. By implementing lessons learned from this RCP project, others in the industry can now replace multiple pumps within a normal maintenance outage schedule.
Supporting the Safe & Reliable Operation of the U.S. Fleet
The turning vane bolt issue proved to be one of the most important reasons for utilities to replace and refurbish RCPs.
The IGSCC of turning vane bolting is one example of service-related degradation, but experience and advancements in equipment and processes can greatly improve the reliability of RCPs.
There is now a proven, systematic approach to replace and repair these parts, allowing the existing fleet to continue to operate safely and reliably for years to come.
Pages