The Western European nation has 20 mobile diesel-driven pumps on standby, ready to assist in national and international emergencies.
One of the smallest and most densely populated countries in Western Europe, the Netherlands has nearly 10 million residents who live and work below sea level. Without active water management and primary flood defenses, the Netherlands' lowest point would be up to 7 meters (23 feet) under water.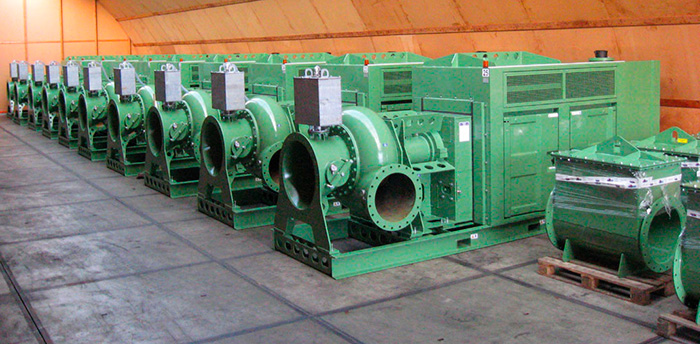 Image 1. A fleet of mobile diesel-driven emergency pumps remain on standby, ready to assist in national and international emergencies.
(Images courtesy of BBA Pumps)
Local water authorities in each region that are responsible for water management and security have access to mobile pumps at times of high water—for example, following periods of heavy rainfall. The Departmental Coordination Center Crisis Control of the Dutch Ministry of Infrastructure and the Environment (DCC-IenM) has 20 mobile diesel-driven emergency pumps on standby, ready to assist in national and international emergencies.
Two Public Works and Water Management employees oversee the management, maintenance and use of these pumps, organized under the DCC's authority and responsibility. The national deployment of these emergency pumps can be arranged in crisis situations by water authorities and via the DCC's Public Works. For international deployment, the DCC typically receives requests through the Ministry of Foreign Affairs or an embassy in the affected country.
This fleet of pumps is centrally located in the Netherlands and jointly accounts for a total pumping capacity of more than 80,000 cubic meters an hour (m3/hour), or about 352,000 gallons per minute (gpm).
History
In 1953 a catastrophic flood hit the Netherlands, claiming more than 1,800 lives and leaving large areas of the country's southwest region submerged for some time. After repairs to the dikes, water from the flooded areas needed to be removed with mobile emergency pumps, but a limited number of pumps were available in the country.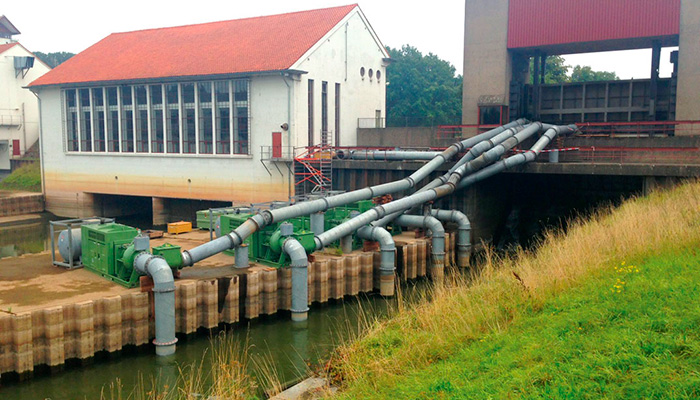 Image 2. The ultra-high-flow pump sets with a total flow up to 25,000 cubic meters an hour, or about 110,000 gallons per minute, in use after heavy rainfall in the Netherlands.
A relief effort quickly started with aid coming from abroad, including a significant number of mobile pump sets of Worthington's brand supplied to the Netherlands as part of a Marshall Plan aid package.
Following the 1953 flood disaster, plans were created to prevent another catastrophe, or at least to take adequate preparation measures.
This led to the procurement of 100 high-capacity pumps that were produced and divided among the former Ministry of Transport, Public Works and Water Management (now Infrastructure and the Environment) and the water boards.
From the late 1960s onward, the pumps were regularly deployed nationally and internationally to help combat flooding. Countries including Germany, Poland, Ukraine and Argentina were assisted by the Dutch "pumping team."
New Fleet of Pumps
In the early 2000s, the DCC decided to replace its pump fleet after decades of loyal service. This was not solely because of the pumps' age, but instead because of additional complications including the lack of available spare parts, unacceptable noise levels and oil leakages.
In 2004, a budget was approved for purchasing 20 new mobile pump sets, including the necessary piping work. Initially, 10 high-flow pump sets with a capacity of 3,000 m3/hour (13,200 gpm) were delivered. Four years later, 10 ultra-high-flow pump sets with a capacity of 5,000 m3/hour (22,000 gpm) arrived. A Dutch company was awarded the contract in 2008 for the manufacture of these 10 ultra-high flow pump sets. The company had more than 60 years of experience in the production of pipes and pump systems and specialized in the manufacture of mobile diesel-driven pumps.
The Design
As one of the DCC pump experts responsible for the 2008 pump investment and through his experience in the field, Dick Verbaan, technical adviser asset management, defined the need for the new design of the pump units.
"The standard pump equipment available on the market was no longer suitable for our requirements. The focus on weight was critical since the pumps had to be transported quickly, often over muddy roads and embankments," Verbaan said.
"Further, for international deployments, air freight was sometimes necessary, again bringing into focus the need for a lighter, compact design. The design needed to combine ease of deployment in the field with the best possible pumping capacity. Our demands on the logistical side were high; size and weight reduction were essential," he said.
The DCC outlined the following requirements for the new generation of pump sets:
capacity of at least 5,000 m3/hour (22,000 gpm)
total weight up to 5,000 kilograms (kg) (about 11,000 pounds [lbs])
dimensions up to L x W x H = 5,000 x 1,400 x 2,100 millimeters (196 x 55 x 83 inches)
low noise emissions – super silent 70 dB (A) to 8 meters (27 feet)
the ability to run at full capacity with an outside temperature up to 38 C (100 F)
In line with these requirements, the enlisted company produced a prototype pump set that incorporated standard components such as pump, the vacuum system and a diesel engine.
Pages