Creative Strategies for Growth from the Pumps & Systems Editorial Advisory Board
Some pump industry experts identified 2013 as a challenging year but still find reasons to be optimistic about growth opportunities in 2014. Federal and state funding issues continue to delay some projects and cancel others. However, this funding challenge is offset by an increase in smaller pumping project opportunities and has forced some companies to spend more on maintenance and repair. Meanwhile, the industry continues to keep an eye on how the weakening Euro could affect exports. With these challenges, innovations—such as remote monitoring, cloud technology, and predictive and preventive maintenance advancements—have become an industry focus.
Globalization and strategic acquisitions continue to provide growth opportunities for the pump industry. Positive changes in the energy supply will also provide more demand for pumps in the oil and gas market and also in other industrial sectors. Experts say to expect the U.S. Department of Energy (DOE) regulations on motors to continue to impact the industry.
Pumps & Systems will cover these and other industry trends throughout 2014. More expert insight from the members of our Editorial Advisory Board is included in this coverage.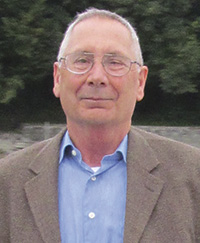 Thomas Angle P.E., MSc.
Vice President Engineering
HIDROSTAL AG
I have attended three different economic forums in Switzerland during the last few months. The consensus is uniform that 2014 will show a slight economic uptick in activity from 2013 but nothing significant.
However, for countries that are not on the Euro, the big question is the strength of the Euro. Should events in Spain, Italy and Greece cause further weakening of the Euro relative to the local currency, then exports into the Euro zone will become more expensive. For a country like Switzerland, with an economy heavily dependent on exports into the Euro zone, a weakening of the Euro can have significant negative effects.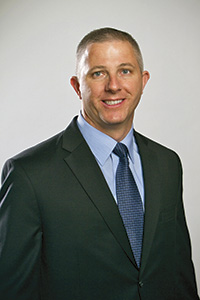 Kerry Baskins
VP/GM
Milton Roy Americas
In 2013, the global pump market rewarded those companies who were well positioned to capitalize on the demand created in the oil and gas industry and some targeted industrial expansion. Initial phase project activity was strong.
However, many in the global pump community experienced numerous delays in projects actually being awarded. Additionally, activity has increased with EPC firms and end users pursuing "one stop shop" relationships with distributors and pump manufacturers.
End users are rethinking traditional trading relationships as channels continue to consolidate. As end users look for increasing value from their suppliers, they will look for more comprehensive offerings of products and services from their local distributors and direct relationships with manufacturers.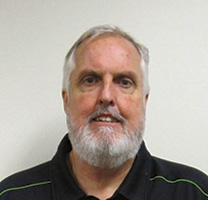 Jack Creamer
Market Segment Manager – Pumping Equipment
Square D by Schneider Electric
The pumping equipment sector continues to mature, with an ever-expanding systems approach in which the key is the evolution of wireless and cloud technology. Cloud technology is a perfect target for the pump market because of the remote locations of many of the end industries—such as oil and gas, water/wastewater, mining, and even the buildings sector.
Remote monitoring—a service expected to grow more than 25 percent annually—provides opportunities and benefits within the pump sector. Key benefits include being able to monitor pump performance (especially energy consumption) and develop optimization algorithms that ensure consistent operation and energy conservation. In addition, service expenses can be minimized by reducing operating costs and developing approaches to predictive/preventive maintenance.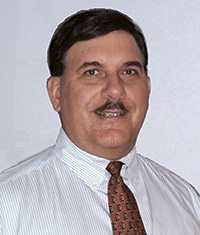 Bob Domkowski
Engineering Consultant / Training Manager / Amusement Market Manager
Xylem, Inc., Water Solutions USA – Flygt
2013 was a challenging year for the industry as headwinds in municipal funding combined with reductions in respective state revolving funds resulted in project delays and cancellations. We also continued to see a strong emphasis on maintenance, repair and operations spending as customers worked to keep systems operating in the face of delayed capital investment. Smaller project work has been steady, and we expect that trend to continue in 2014 as the housing market recovers and capacity utilization rates continue to rise.
Pages