Diaphragm replacement developments decrease the risk of contamination.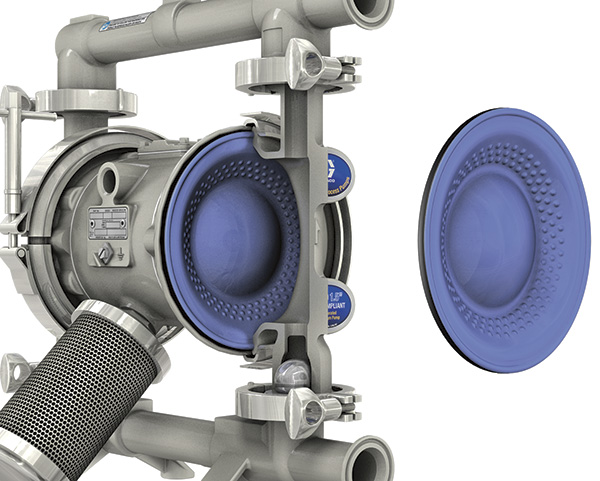 Over-molded diaphragms improve wear and diaphragm life, and they prevent material from lodging behind the fluid plate.
The PTFE/EPDM over-molded combination lengthens the diaphragm life because no part of the diaphragm plate is exposed on the fluid side. For example, a condiment co-packer in Georgia uses this type of technology to evacuate a 300-gallon bin of mayonnaise into a hopper for filling individual packets. The pump does not change the consistency of the material. Plus, an over-molded diaphragm is easier to clean since it is one complete piece.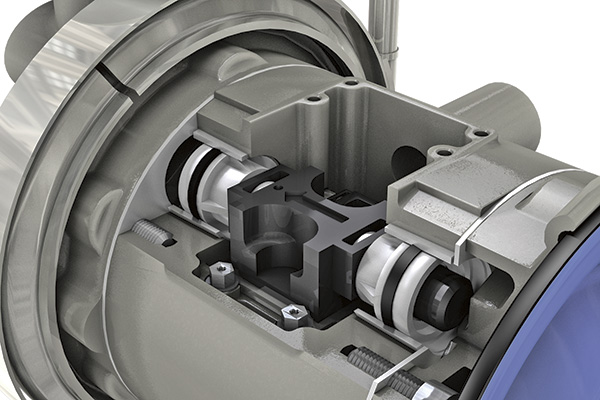 This tool is used in replacing diaphragms.
Replacement Parts
Diaphragm replacement can be difficult. Typical diaphragm change-out times are about one hour. One pump manufacturer has developed an easy-to-use diaphragm change out tool that reduces this time to between 15 and 20 minutes for its air valve. The tool prevents normal operation of the air valve and diverts air to the selected air chamber. Pins are then placed in the main valve cup's pistons, preventing it from shifting. The main valve cup is replaced with the directional tool that includes an arrow to select direction. This tool diverts air to the side of the pump that is desired (the side that has already been assembled). When the pump has been fully assembled, the pins are removed and the main valve cup is replaced.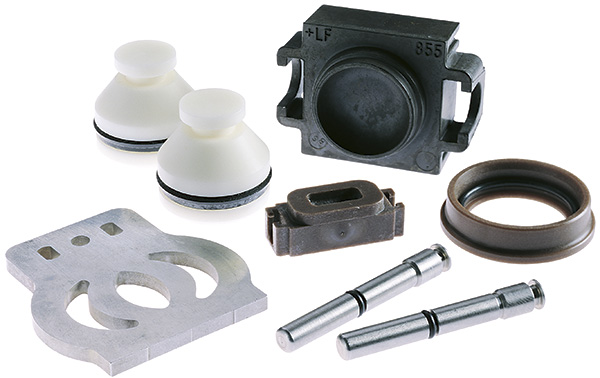 A patented air valve only contains nine parts.
The primary component of an AODD pump is its air valve. Air valve designs vary. However, many end users prefer an air valve with a closed-center design to eliminate the sticking commonly experienced with spool-valve models. A 100-percent externally serviceable air valve that requires no lubrication allows for cleaner operation and fewer moving parts for increased durability.
Pages