The Jordan, Knauff & Company (JKC) Valve Stock Index was up 20.4 percent during the last 12 months, while the broader S&P 500 Index was up 19.0 percent. The JKC Pump Stock Index was up 39.3 percent for the same time period.1
The Institute for Supply Management's Purchasing Managers' Index (PMI) rose to 54.9 percent in April, an increase of 1.2 percent over March. The PMI has averaged 54.4 percent during the last 12 months. Of the 18 manufacturing industries surveyed, 17 reported growth in April. The pace of hiring increased during the month with the Employment Index increasing 3.6 percent above March's level of 51.1 percent. The import and export order components increased in April as well.
The Department of Labor reported that total nonfarm employment gained 288,000 jobs in April. One of the strongest job growth sectors was professional and business services. This sector added 75,000 jobs in April and more than 660,000 jobs during the last year. Other sectors with gains included retail trade, food services and drinking places, and construction. Although the number of long-term unemployed declined by 287,000, the number remains high with 3.5 million people unemployed for six months or more.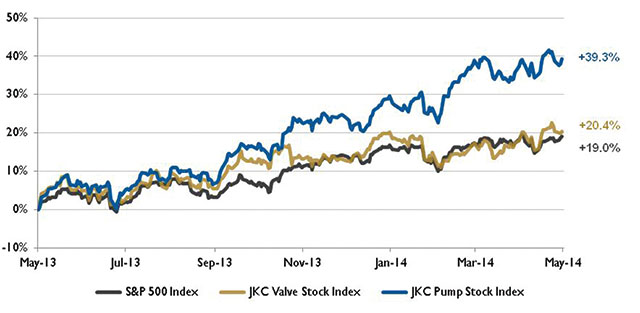 Figure 1. Stock indices from May 1, 2013, to April 30, 2014
According to the U.S. Energy Information Administration, China is now the world's largest net importer of petroleum and other liquid fuels because of rapidly rising demand that is outpacing its production growth. In September 2013, China's net imports passed those of the U.S. on a monthly basis. Chinese petroleum and other liquid fuels production has been increasing at a much lower rate than U.S. production during the last three years (5 percent compared to 31 percent) and is forecast to be only a third of U.S. production in 2014. Saudi Arabia, the largest supplier of crude oil to China, provided 19 percent of its 5.6 million barrels per day (bpd) in 2013.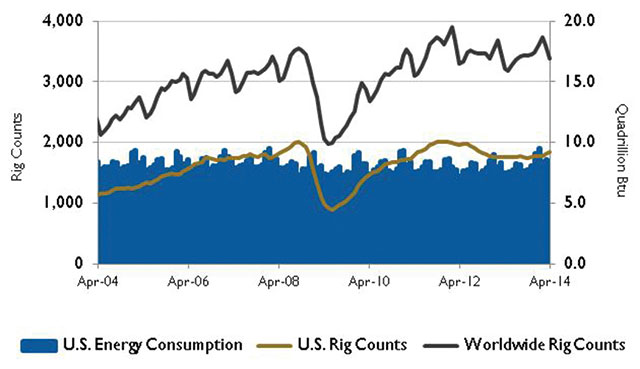 Figure 2. U.S. energy consumption and rig counts
U.S. exports of petroleum products averaged 3.5 million bpd last year, an increase of 10 percent above 2012. The increase in exports was broad based, with multiple products going to multiple regions. The largest increases in distillate export volumes were those going to Central and South America, which are already the largest destinations for U.S.-produced distillate fuel.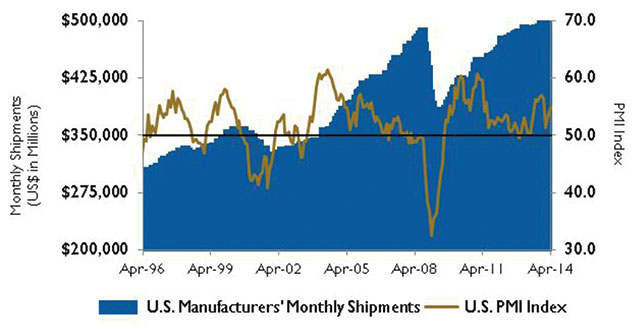 Figure 3. U.S. PMI index and manufacturing shipments
The Dow Jones Industrial Average gained 0.8 percent in April, and the S&P 500 Index gained 0.6 percent. Encouraging economic data on factory activity, retail sales and industrial production helped raise these indices. Investors also received better than expected corporate earnings reports.
Reference
1. The S&P Return figures are provided by Capital IQ.