More than a week after President Trump's administration ordered a temporary freeze on grants issued by the U.S. Environmental Protection Agency, officials said the action has been lifted, according to media reports.
The Washington Post reported on Jan. 30 that EPA Acting Administrator Catherine McCabe sent an email three days earlier that told agency employees the EPA's grants had underwent a review. Following the review, the grants are "proceeding normally, and nothing has been delayed," McCabe said in the email, quoted by the newspaper.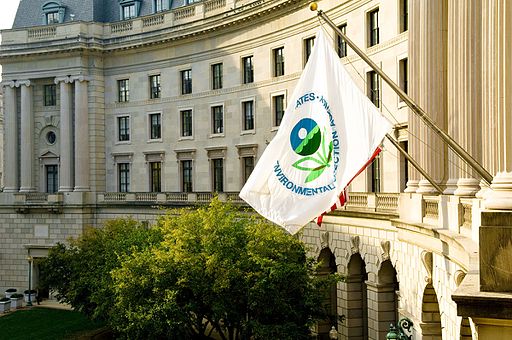 The U.S. Environmental Protection Agency was established in 1970.
(Courtesy of Wikipedia Commons)
The Trump administration's action, which included a media blackout at the federal agency, caused concern and raised numerous questions about its effect on potentially billions of dollars in funding for numerous projects across the country, including water and wastewater plans.
McCabe's email noted the temporary freeze on the grants was "standard practice for a transition."
Meanwhile, Trump on Jan. 30 signed an executive order that requires federal agencies, excluding the military, to eliminate two existing regulations for each new one created, according to media reports.
The executive order on "Reducing Regulation and Controlling Regulatory Costs" states, in part: "In addition to the management of the direct expenditure of taxpayer dollars through the budgeting process, it is essential to manage the costs associated with the governmental imposition of private expenditures required to comply with Federal regulations. Toward that end, it is important that for every one new regulation issued, at least two prior regulations be identified for elimination, and that the cost of planned regulations be prudently managed and controlled through a budgeting process."
How the order will affect agencies such as the EPA and other federal departments is generating debate. The executive order's text is available at this link.